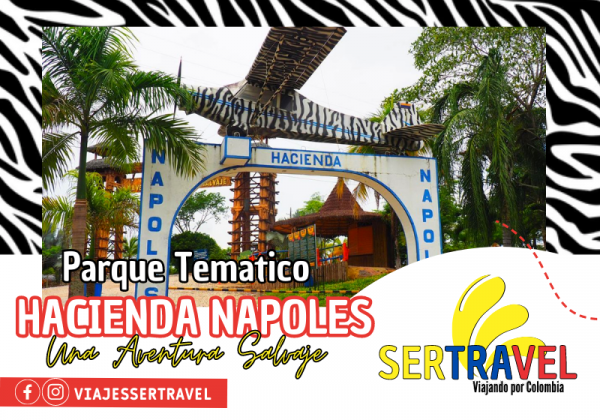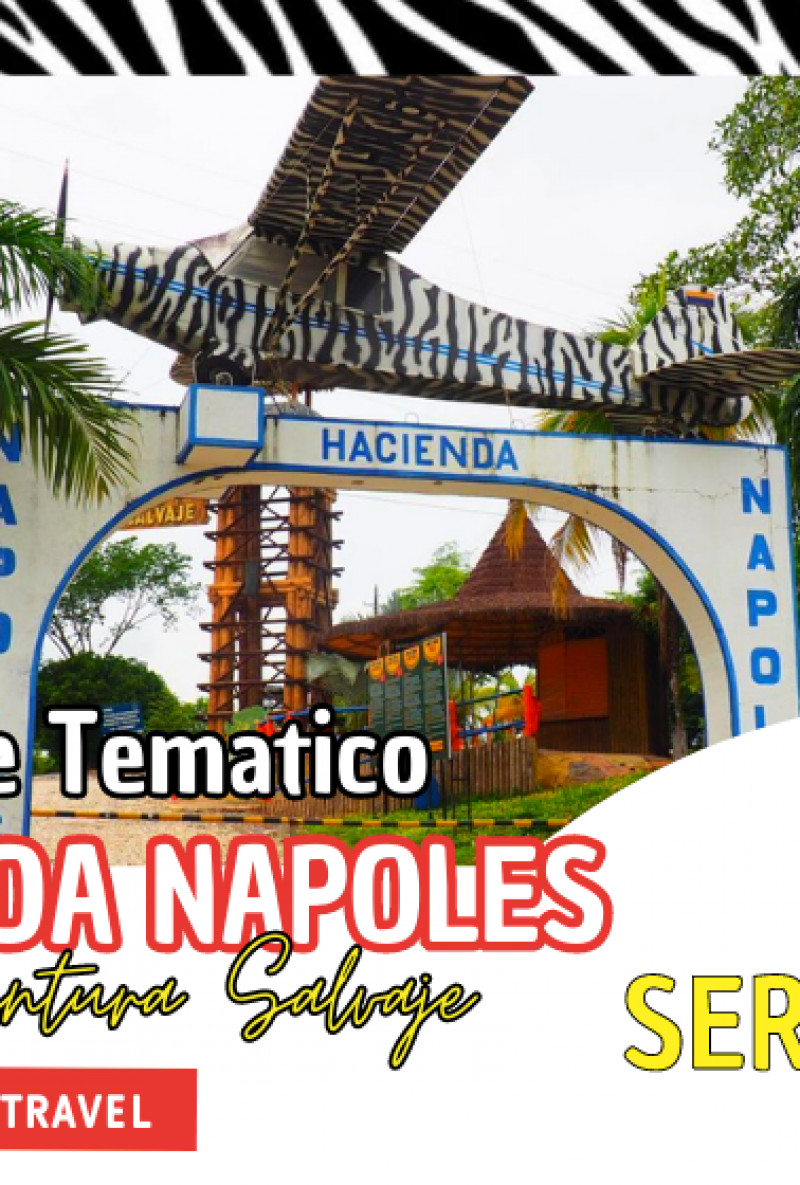 Category: Tourism
Min allowed age: All ages allowed
Place capacity: 100
Food Sale: NO
Liquor Sale: NO
Handicap friendly: YES*
Pregnancy friendly: YES**
TOUR HACIENDA NAPOLES PASAPORTE AVENTURA
Este Tour Incluye:

Transporte ida y Regreso
Desayuno
Guía profesional acompañante
Seguro de Viaje
Parque de los Hipopótamos
Santuario de Fauna
Parque Jurásico
Museo Áfrico
Pista Aérea
Mariposario
Caballerizas
Paseo Ecológico
Biolandia (Parque del Conocimiento)
Parque Acuasaurus
Cataratas victoria
Zona acuática
Octopus ( ZONA HÙMEDA)
Valor con Cataratas Victoria: $219.000

- Niños a partir de los 4 años pagan tarifa completa.
- Niños que midan mas de un Metro de Alto pagan tarifa completa.
Reservas: Whatsapp: 311 7740649 - 316 7302026

Salida desde la Estación Metro Estadio y Parque del Poblado
Salidas todos los Sábados y Domingos.
Horario - Punto Parque del Poblado 4:20 am .
- Punto Estación Metro Estadio 5:00 am.
Available tickets:
Place: SERTRAVEL - CARRERA 70 #43-42 OFICINA 314 (Medellín)
INCLUYE CATARATAS VICTORIA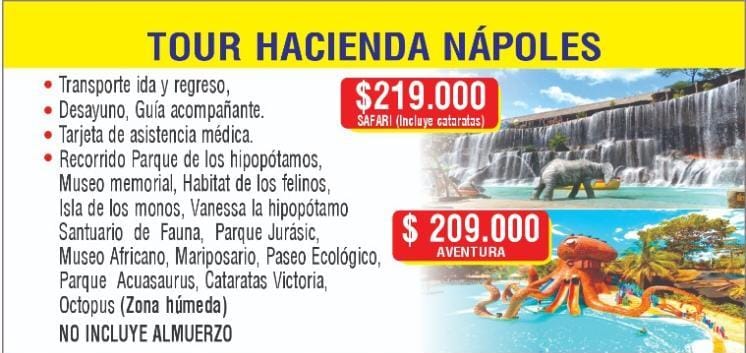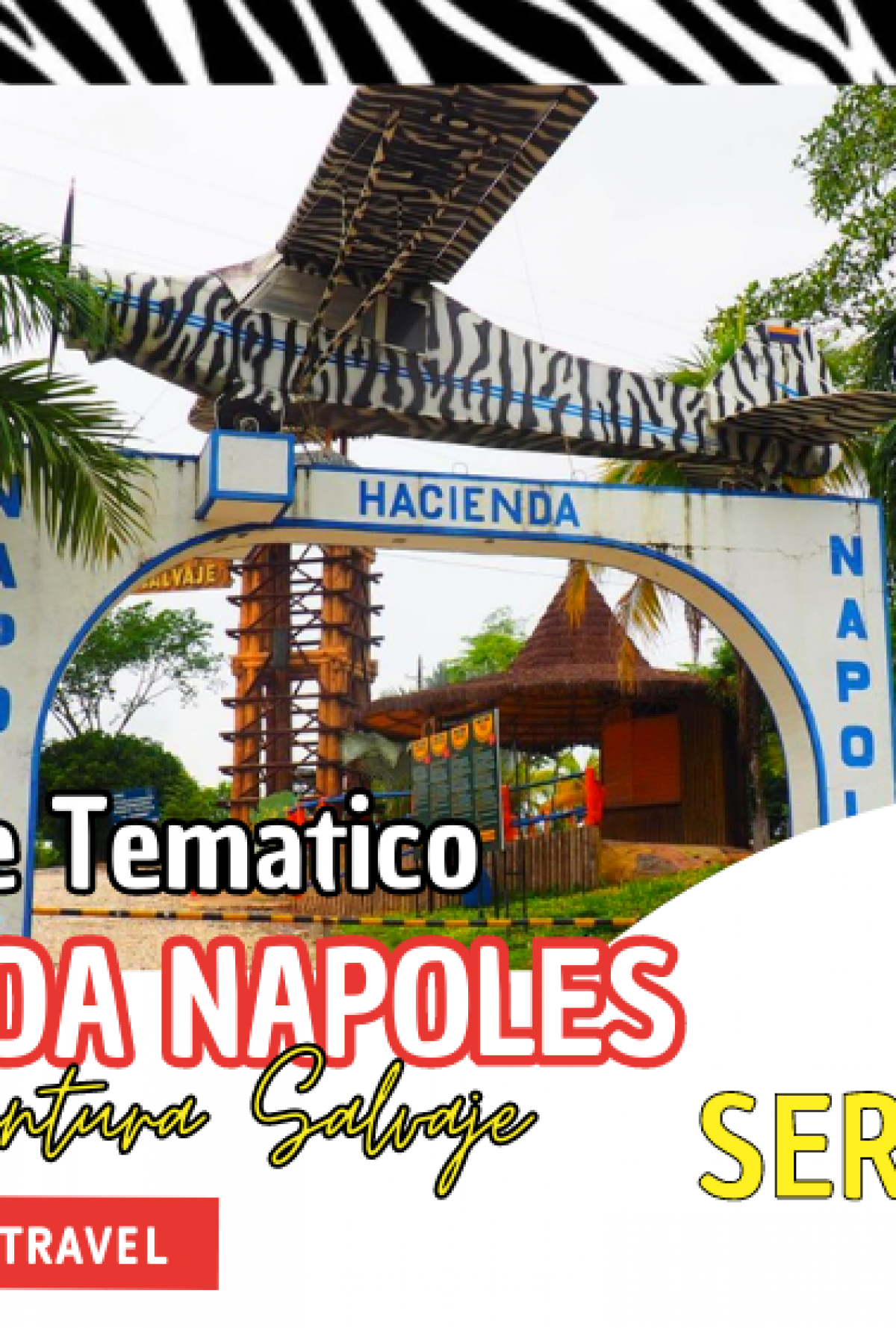 Details
July 29 2023 04:20AM until Invalid date Invalid date - INCLUYE CATARATAS VICTORIA
Locations
Name
Dates
Capacity
Stage
Price
Info
GENERAL (INCLUYE CATARATAS VICTORIA)
Does not apply
100

Pre Sales

COP $210.000 + COP $9.000* = COP $219.000

Dates: Does not apply

Capacity: 100

Price: COP $210.000 + COP $9.000* = COP $219.000
Stages discounts are valid only in their specified time ranges, or while supplies last.
*To every ticket value, the service is added.
**In some events, there may be include other charges like: food, liquor, merchandise, etc.
TERMS AND CONDITIONS
Las entradas podrán ser reclamadas únicamente por la persona que figura en la tarjeta de crédito o débito utilizada para la compra.
Deberá presentar la tarjeta de crédito original (no se aceptan fotocopias de las tarjetas; en caso de usar una tarjeta de crédito virtual, se debe presentar un documento emitido por el banco en el cual conste la relación de tarjeta habiente).
Deberá presentar el documento de identidad en original y también deberá entregar una fotocopia de la cédula por las dos caras.
El valor de la entrada publicado ya incluye el precio del servicio que varía dependiendo de la localidad.
La entrega es personal e intransferible, solo se entrega al titular de la tarjeta de crédito o débito.
Debe presentar el documento de identidad en original del titular de la tarjeta de crédito.
Una vez adquirida su entrada y finalizada la compra, no hay reintegros de dinero.
Los descuentos no son acumulables y no aplican sobre el servicio de La Tiquetera.
See full terms and conditions
Credit card payments
Tickets purchased with a credit card or debit card are subject to approval and verification by the bank.
To avoid being scammed, we do not have external sellers and/or promoters, your safety and peace of mind is important to us, for this reason we can only respond to you for tickets purchased at our official points of sale, remember that the originality of the tickets will only be verified at the entrance to the event. LaTiquetera is the only authorized ticket office operator.
Tickets paid with credit or debit card, must wait for approval from the bank side.
To avoid to be conned, we have no external sellers. Buy our tickets only in the official points of sales, the tickets will be verified before to enter to the event.
*If you have any kind of physical handicap, please report it to the officer in the entrance, we will suggest or lead you to a proper place. You can also comunicate with us in the line: (604) 3625757 / (601) 4823233
**Pregnant women at your own risk
Responsible:
SERTRAVEL S.A.S
Identification/Legal id 901162689-7
Address CARRERA 70 #43-42 OFICINA 314