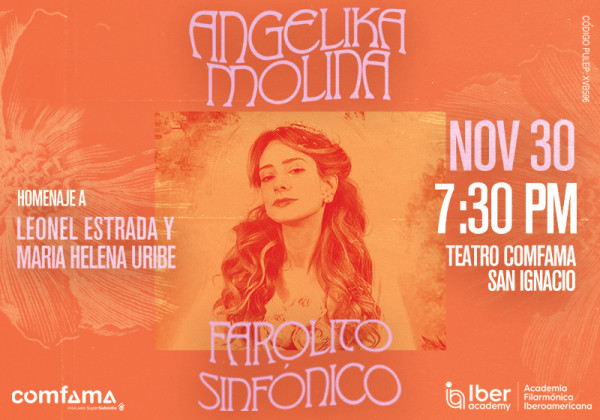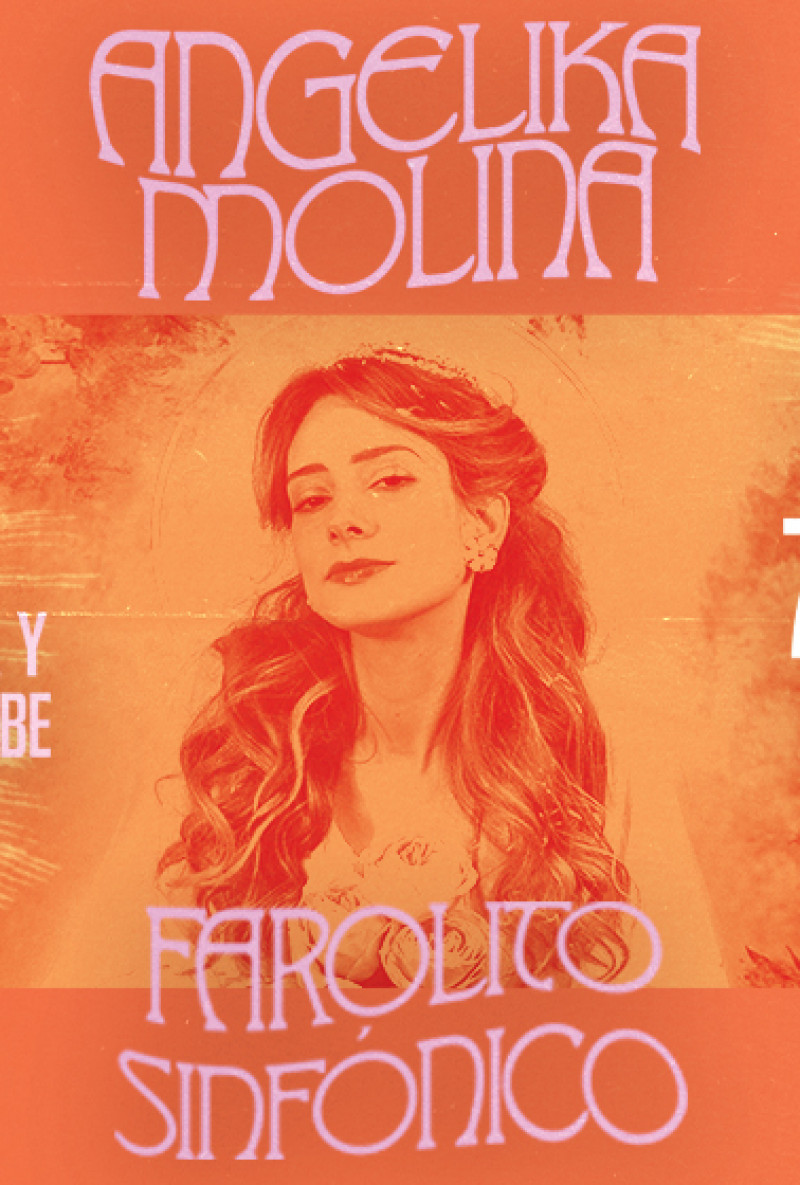 Category: Concert
Min allowed age: 6 years old
Accommodation: En orden de llegada
Place capacity: 289
Food Sale: NO
Liquor Sale: NO
Handicap friendly: YES*
Pregnancy friendly: YES**
"Farolito Sinfónico" | Angelika Molina
Angelika Molina presenta el Lanzamiento de "Farolito Sinfónico"
En una escena cargada de arte y música en el nuevo Teatro del Claustro COMFAMA: El Concierto Sinfónico de lanzamiento del Album "Flores de Mar". Por primera vez se presentará el nuevo sencillo "Farolito" en formato sinfónico, producido por Toby Tobón y la artista Angélika Molina.
También se evocará la vida y obra de sus ancestros: Leonel Estrada y Maria Helena Uribe. Conectaremos los corazones de nuestra audiencia a un mensaje inspirador con un repertorio que comprende composiciones de 15 años de trayectoria artística, entre las cuales se incluyen poemas de Leonel Estrada a Maria Helena Uribe musicalizados por su nieta. Y este nuevo álbum que cuenta su regreso a la esencia y sus raíces, memoria de un reciente proceso personal de sanación. Director y arreglista Julio César Sierra | Orquesta Iberacademy.
Afiliado tarifa A
$ 20.000
Afiliado tarifa B
$ 30.000
Afiliado tarifa C
$ 40.000
Tarifa D - No afiliado
$ 50.000
TEATRO COMFAMA
Miércoles 30 de Noviembre 2022
HORA 7:30 PM
Apertura de puertas: 7:00 PM
- Recomendamos llegar con tiempo.
- El asistente al evento deberá cumplir y acatar el protocolo de bioseguridad establecido por el lugar de realización del evento.

Available tickets: Wednesday 07:30 PM
Place: Teatro Comfama Alfonso Restrepo Moreno - Cl. 48 # 43 – 87, Ed. San Ignacio piso 4 (Medellín)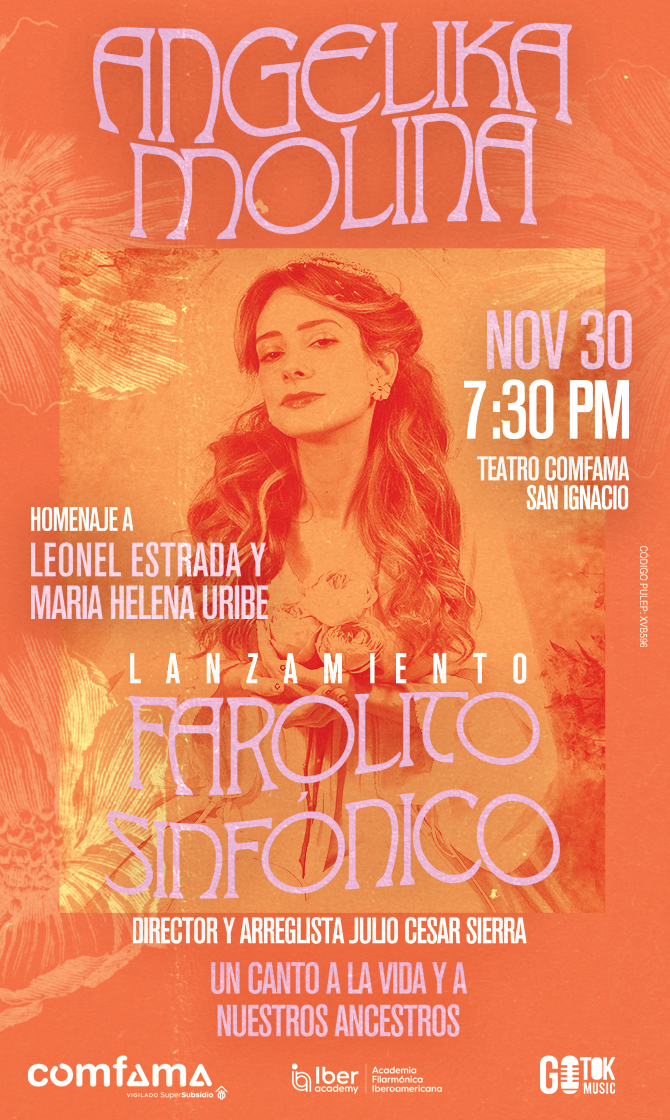 TEATRO COMFAMA
Calle 48 # 43-87. Ed San Ignacio Piso 4.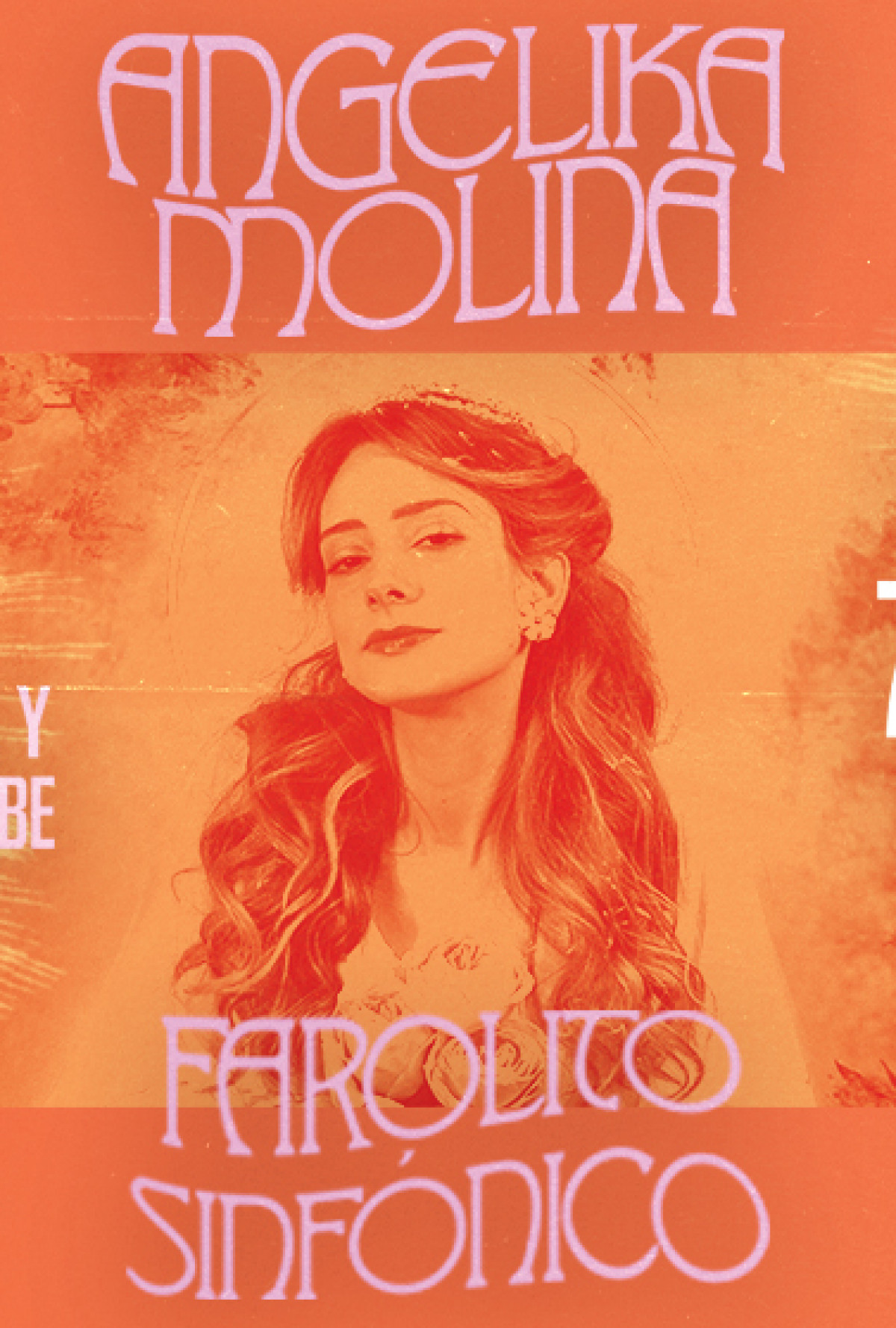 Details
November 30 2022 07:30PM
Location
Dates
Capacity
Stage
Price
Info
GENERAL
Does not apply
289

Full Price

COP $50.000 + COP $0* = COP $50.000

Dates: Does not apply

Capacity: 289

Price: COP $50.000 + COP $0* = COP $50.000
Stages discounts are valid only in their specified time ranges, or while supplies last.
*To every ticket value, the service is added.
**In some events, there may be include other charges like: food, liquor, merchandise, etc.
TERMS AND CONDITIONS
Las entradas podrán ser reclamadas únicamente por la persona que figura en la tarjeta de crédito o débito utilizada para la compra.
Deberá presentar la tarjeta de crédito original (no se aceptan fotocopias de las tarjetas; en caso de usar una tarjeta de crédito virtual, se debe presentar un documento emitido por el banco en el cual conste la relación de tarjeta habiente).
Deberá presentar el documento de identidad en original y también deberá entregar una fotocopia de la cédula por las dos caras.
El valor de la entrada publicado ya incluye el precio del servicio que varía dependiendo de la localidad.
La entrega es personal e intransferible, solo se entrega al titular de la tarjeta de crédito o débito.
Debe presentar el documento de identidad en original del titular de la tarjeta de crédito.
Una vez adquirida su entrada y finalizada la compra, no hay reintegros de dinero.
Los descuentos no son acumulables y no aplican sobre el servicio de La Tiquetera.
See full terms and conditions
Payments outside Medellín
If you want to purchase your tickets, but you are located outside of Medellín, you can do it here in the website using your debit or credit card, and then pick them up with voucher and your identification in any of our points of sales or the event box office.
You can also do a bank transfer to our account: Ahorros 035500013558 in Davivienda, with the reference 208 registered to La Tiquetera SAS including the fee of COP $14.100. Once the transfer is made, take a picture of that and send an email to [email protected], to confirm it and generate your tickets to be picked up in any of our points of sales.
Tickets paid with credit or debit card, must wait for approval from the bank side.
To avoid to be conned, we have no external sellers. Buy our tickets only in the official points of sales, the tickets will be verified before to enter to the event.
*If you have any kind of physical handicap, please report it to the officer in the entrance, we will suggest or lead you to a proper place. You can also comunicate with us in the line: (604) 3625757 Medellín / (601) 4823233 Bogotá
**Pregnant women at your own risk
Responsible:
GOTOK MUSIC S.A.S
Identification/Legal id 901348290-1
Address CALLE 118 # 14B-56